Stay up to date and perform at full strength with ViaVote.
Know the score with active polling
Unlike conventional surveys, Active Feedback lets your colleagues share new information while collaborating on solutions.
Start a poll or initiative in seconds for immediate evaluation. Peer comments often reveal additional insights and unrecognized opportunities for partnership.
With fast and full participation, distinct proposals are evaluated rapidly with minimal up-front commitment.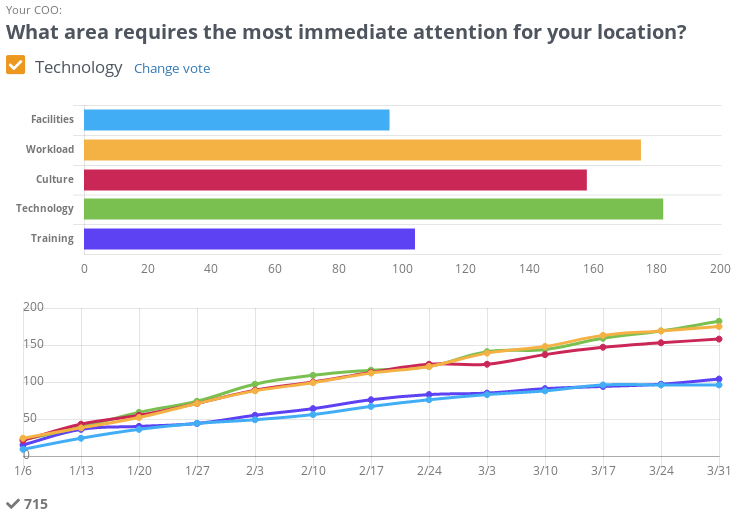 Choose where to invest your time and talent
Integrated discussion tools provide for both candid conversation and a chain of accountability within a moderated environment.
Whether voting anonymously or championing a new initiative, each employee has the ability to add their own unique contribution.
Transparent dialogue between teams allows each to help identify and pursue the best avenues for growth.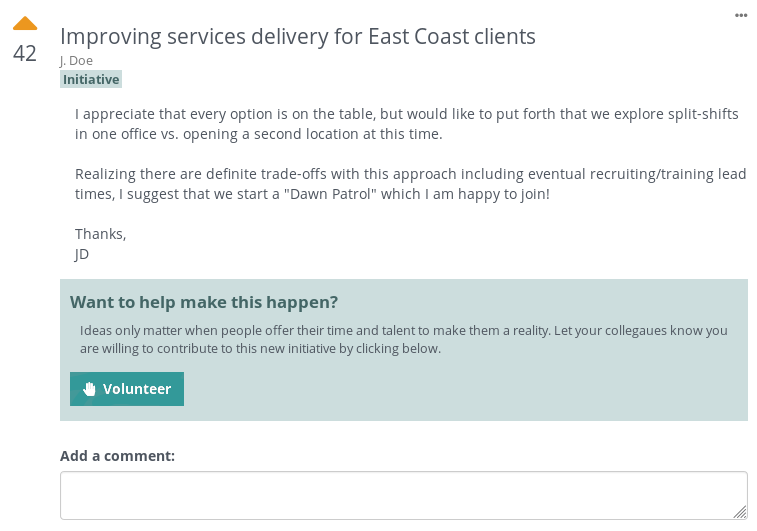 Measure progress against global and custom benchmarks
Chart the impact of WIP and completed initiatives on business performance and against industry standards.
With ViaVote, organizations can prioritize their needs by department and location, taking specific actions based on the most recent and relevant data.